☰

Finishing Oils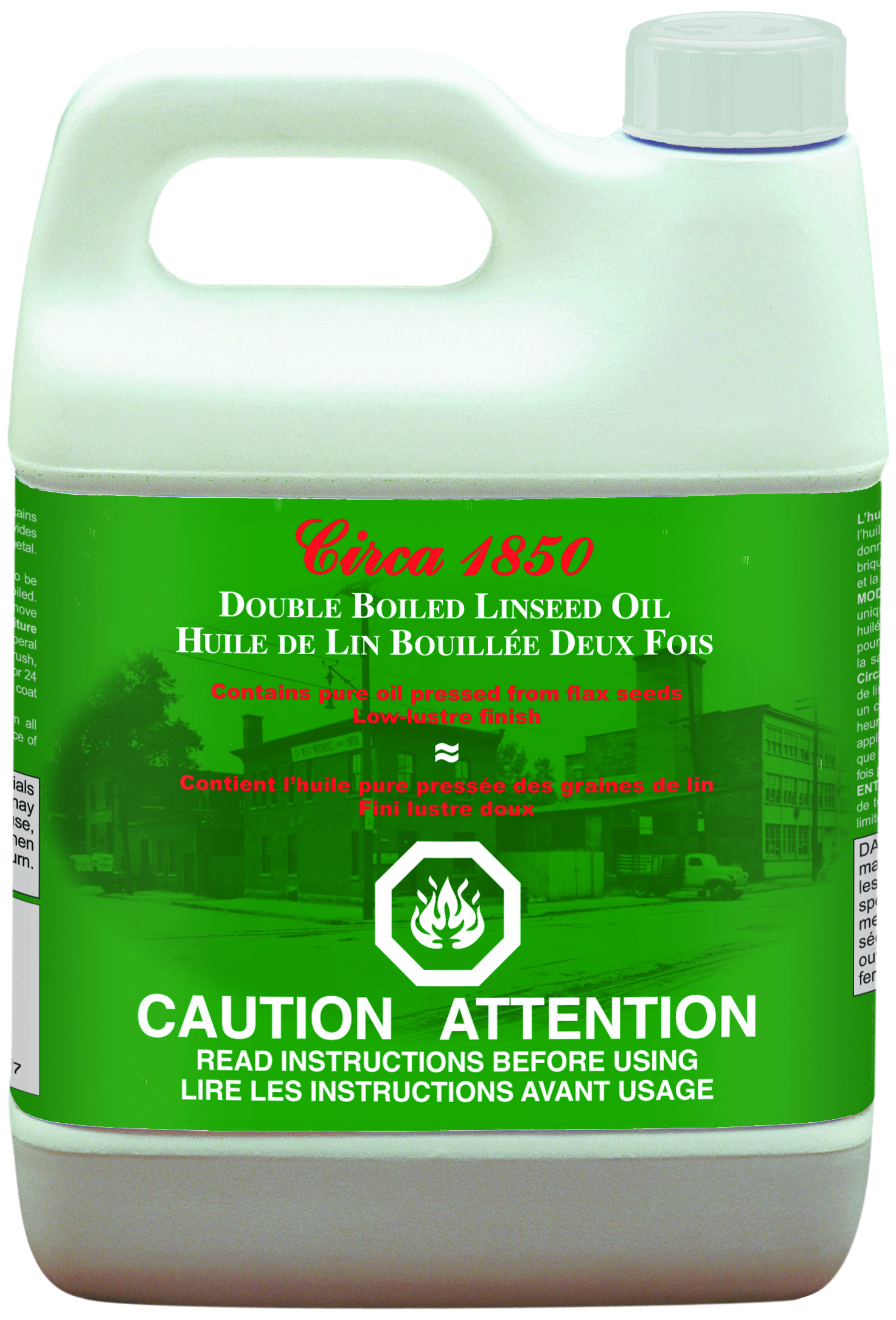 Circa 1850 Double Boiled Linseed Oil
Circa 1850 Double Boiled Linseed Oil contains linseed oil that has been gently boiled twice. It does not contain any solvents. Linseed Oil, pressed from the seed of the flax plant has been used for centuries to protect and beautify wood. Circa 1850 Double Boiled Linseed Oil can be used as a finish, or can be mixed with other varnishes or solvents to formulate custom finishes. Although Circa 1850 Double Boiled Linseed Oil is a natural product, it is not a food grade oil. For cutting boards, butcher blocks and other wood surfaces that will be used for cutting food, Terra Nova NaturOil is recommended.
Circa 1850 Double Boiled Linseed Oil is only to be applied onto surfaces that are new, stained or oiled. Use Circa 1850 Furniture Stripper to remove polyurethane, varnish, etc. Use Circa 1850 Furniture Cleaner to remove dirt and polish. Apply a liberal amount of Double Boiled Linseed Oil onto the surface with brush, roller or cloth. Wipe off excess and allow to dry for 24 hours. If first coat is dry to touch, apply a second coat as above. Clean and oil surfaces once a year.
Product Code: 2147
Size:
Case Pack:
1 L (1 qt)
6
3.78 L (1 gal)
2
PURE 100% DOUBLE BOILED LINSEED OIL
PRESSED FROM THE SEED OF THE FLAX PLANT (LINUM USITATISSIMUM)
USE ON BARE WOOD
USE TO FORMULATE FINISHES FOR WOOD, LEATHER, STONE
Our products are available at many retail locations. To find a store near you, please click on WHERE TO BUY.
You may also purchase our products using our online store by clicking BUY NOW CANADA or BUY NOW USA.
No demonstration available.